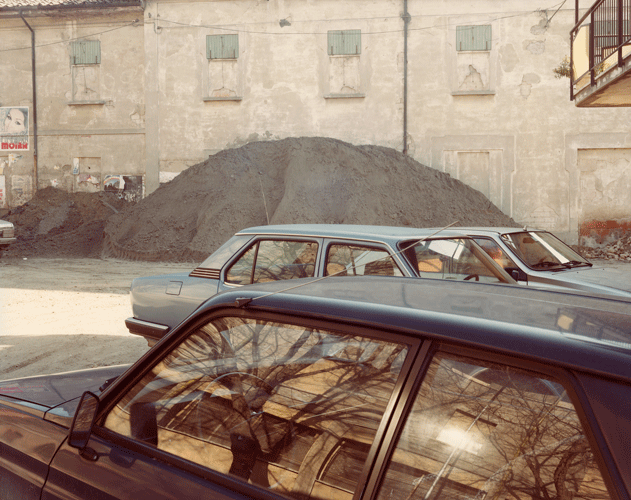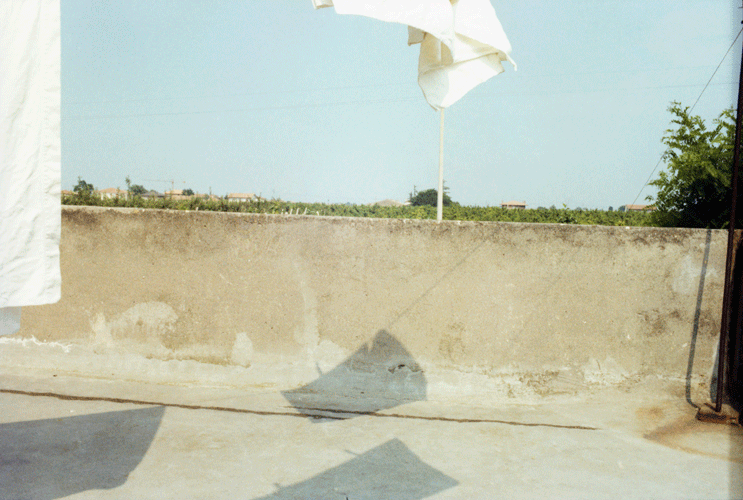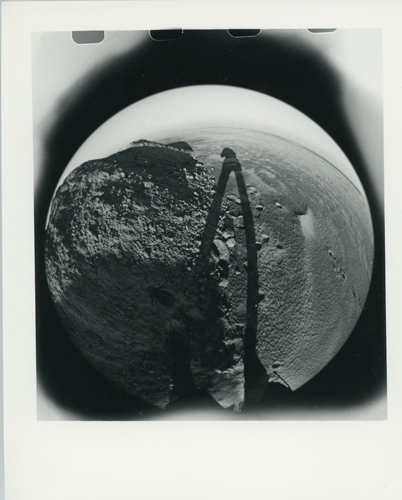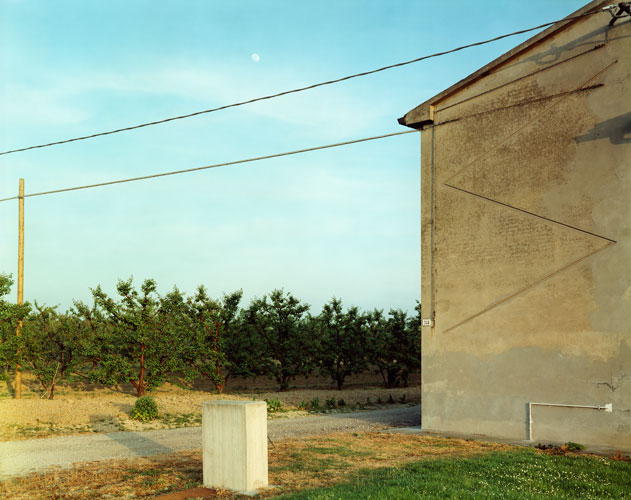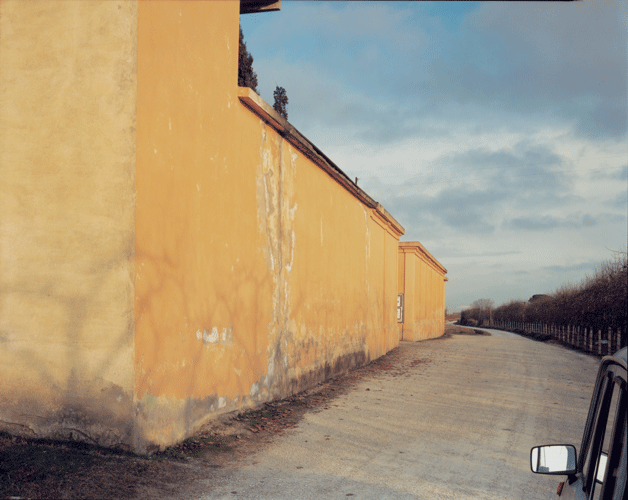 Photo London 2020

7—18 Oct 2020


Large Glass presents the work of renowned Italian photographer Guido Guidi at this year's Photo London Digital.

This year's presentation features a special selection of photographs - some have not been seen as prints before and date back as far as 1968 - made in collaboration with Guido Guidi around lunar and solar imagery.

The moon is an itinerant figure for Guidi. It is a presence that stretches and warps, or records itself again and again via long exposures on a farmhouse wall.
The sun, conversely, is recognisable by the shadows it casts. Diagonal lines bisect buildings, trace the edges of a palm frond, or outline the shape of the photographer himself. Guidi's photographs seem to point to the attentive quality of the sun itself, how it is perhaps most notable in what it illuminates.

All photographs are hand prints, C-types or gelatin silver prints, including 10x8 inch contact prints, and this is the first time that some of them have been exhibited in the UK.


---