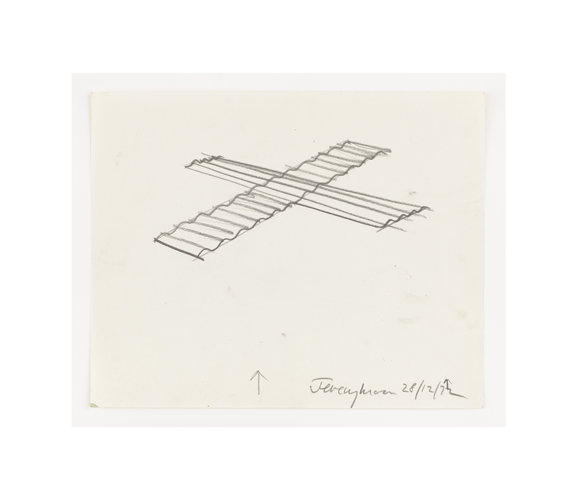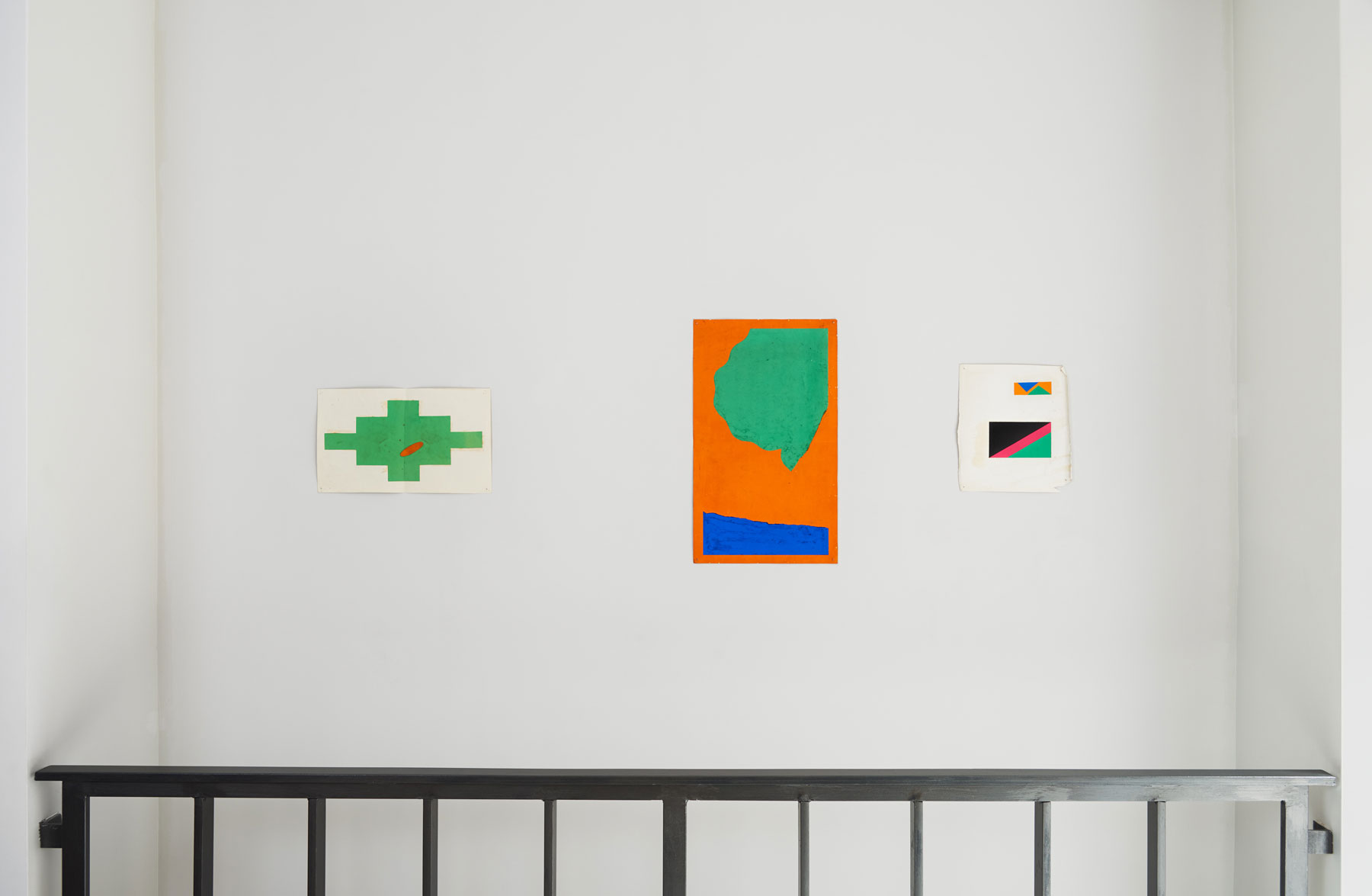 Out of Nowhere: A presentation of Jeremy Moon's work by Neil Clements
15 Jul–17 Sep 2016


Out of Nowhere features the work of British abstract painter Jeremy Moon (b.1934–1973). Among the first artists in Britain to interrogate the use of the shaped canvas, Moon was a significant figure in the 1960s London art scene, known for his playful use of colour and pattern while adhering to a practice that was rigorously non-representational.

For this exhibition artist Neil Clements (b.1982) has drawn on his long-standing interest in Moon's practice to select a number of paintings and a wide range of drawings and archival material across two concurrent exhibitions at PEER gallery and Large Glass. This project has emerged as a result of a discussion on the role an artist can play in advocating for the work of another artist, and the dynamics of such an interaction.

The presentation at Large Glass concentrates on Moon's works on paper, including a selection of finished drawings, rough sketches as well as preparatory material drawn from the archive held by his estate. These offer a number of insights into his working methods, but also serve to more closely situate his practice in the milieu in which he lived. Moon drew incessantly, and these studies were key in the process of developing his ideas.

In collaboration with PEE (97/99 Hoxton Street London N1 6QL)

Neil Clements, PEER and Large Glass would like to thank the Estate of Jeremy Moon, and in particular Robert Moon for their generous assistance with the project.
---