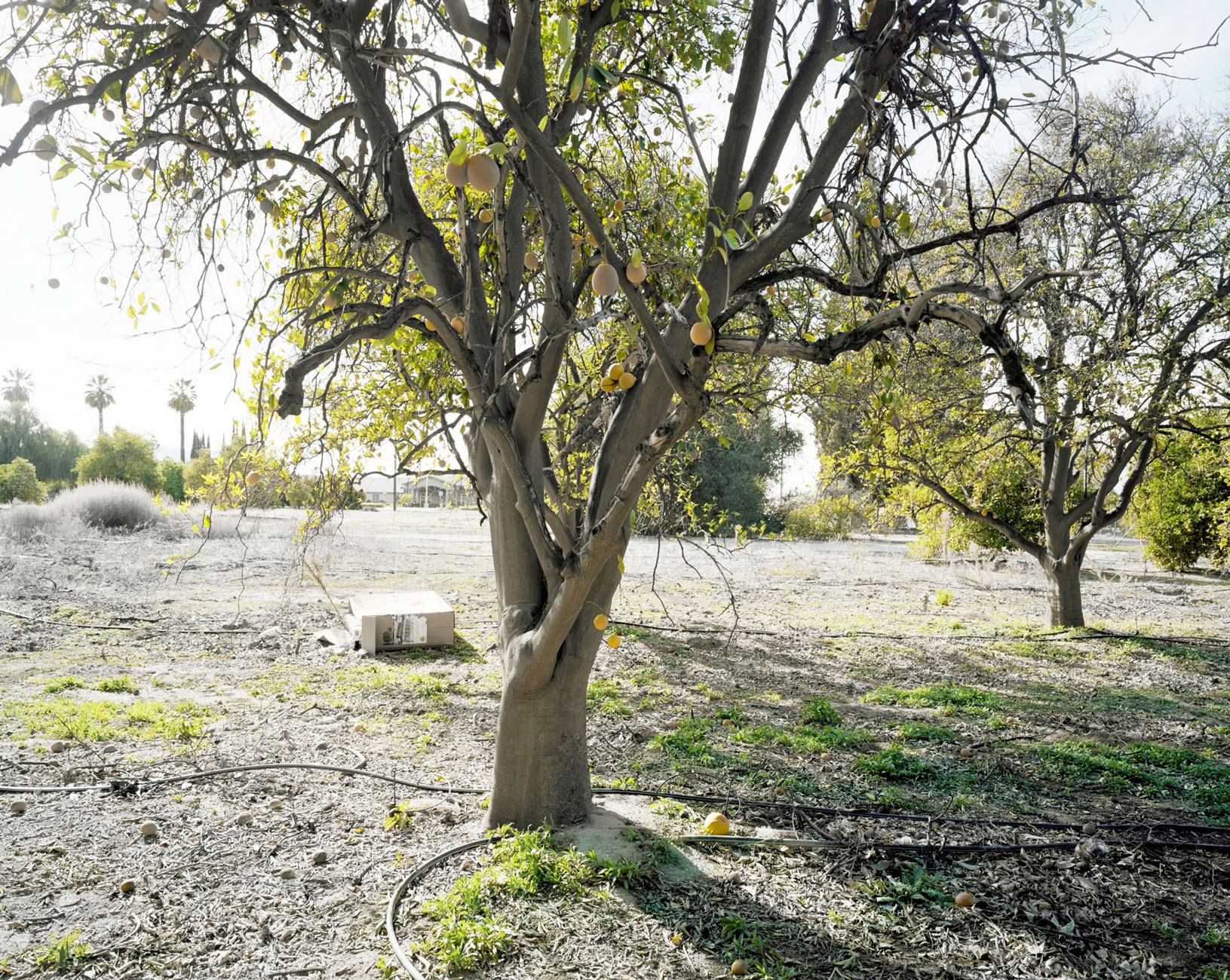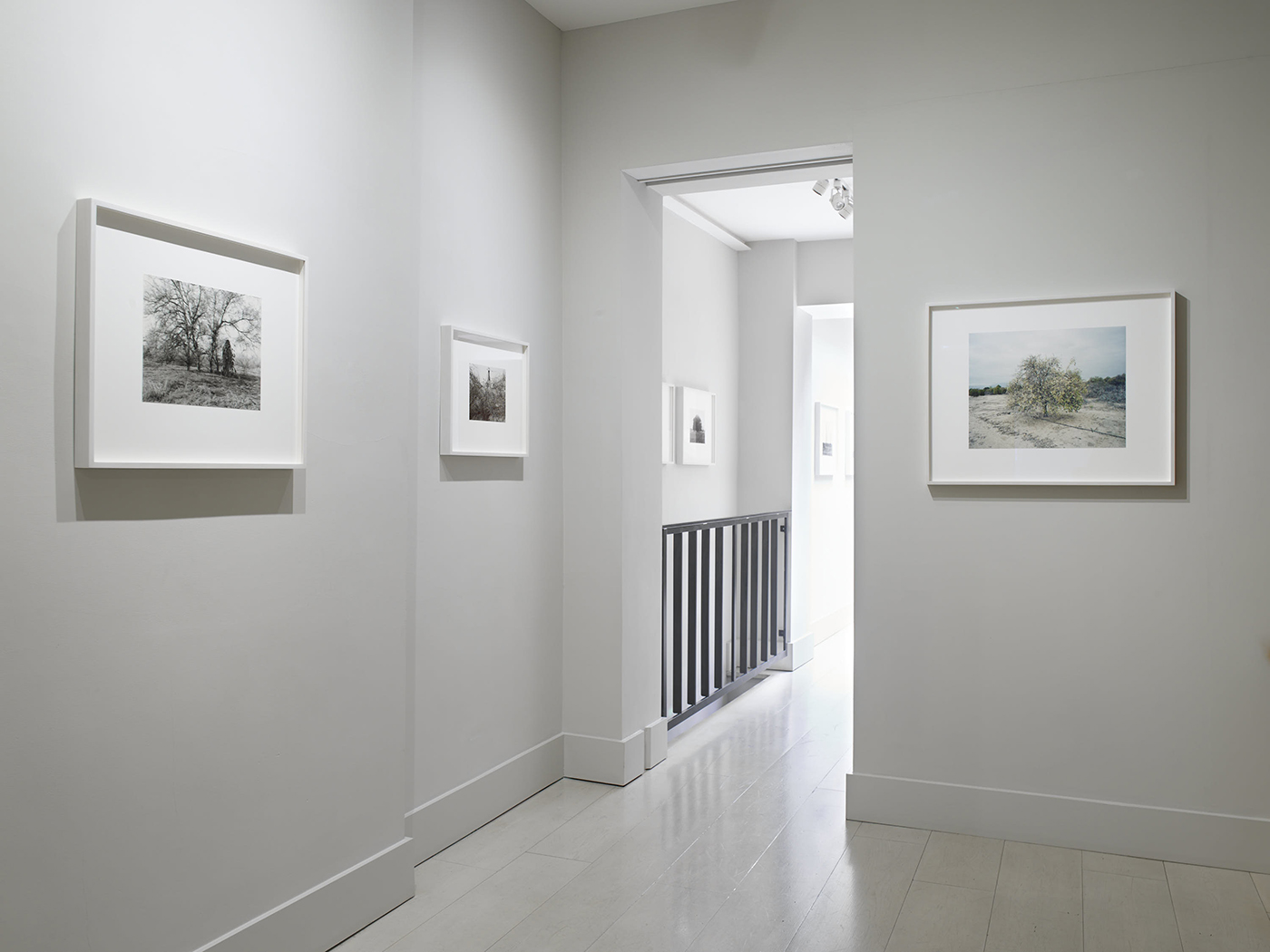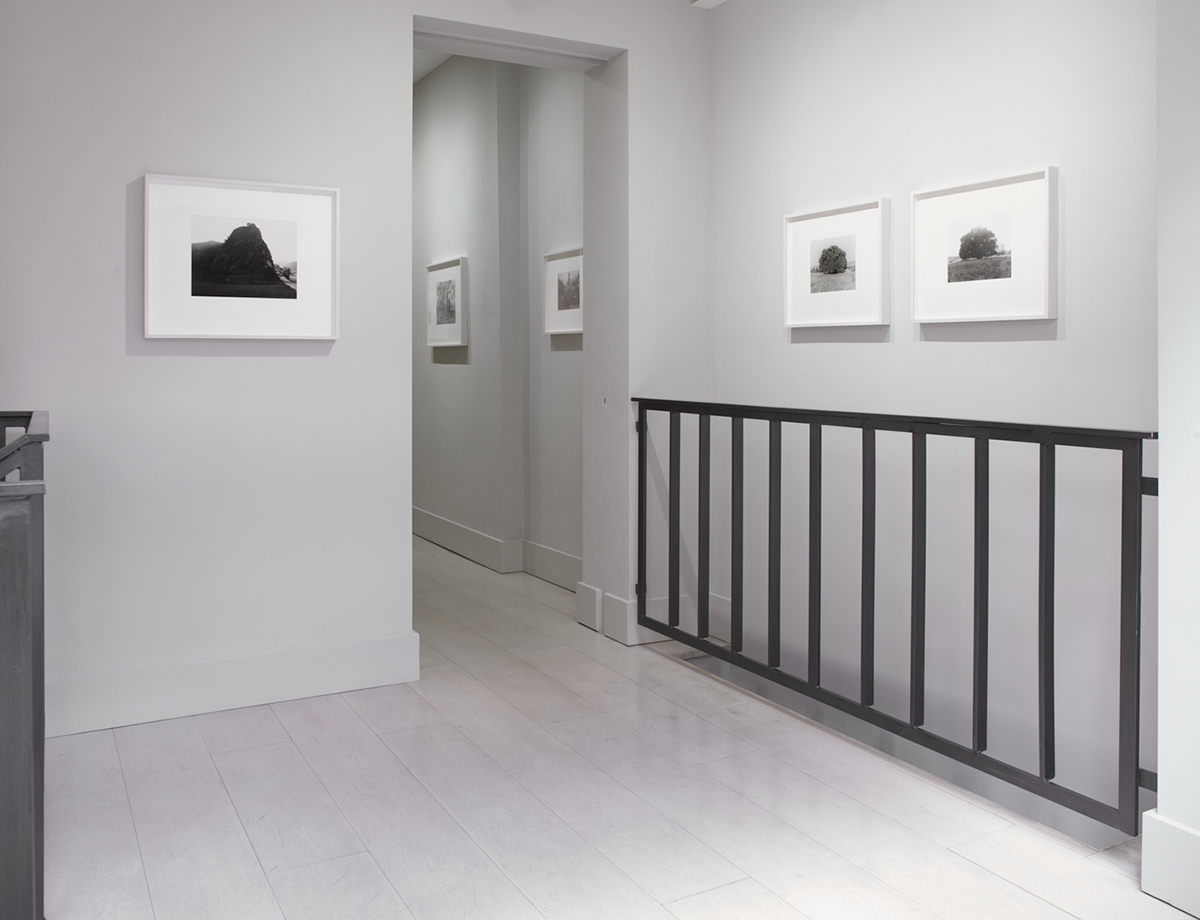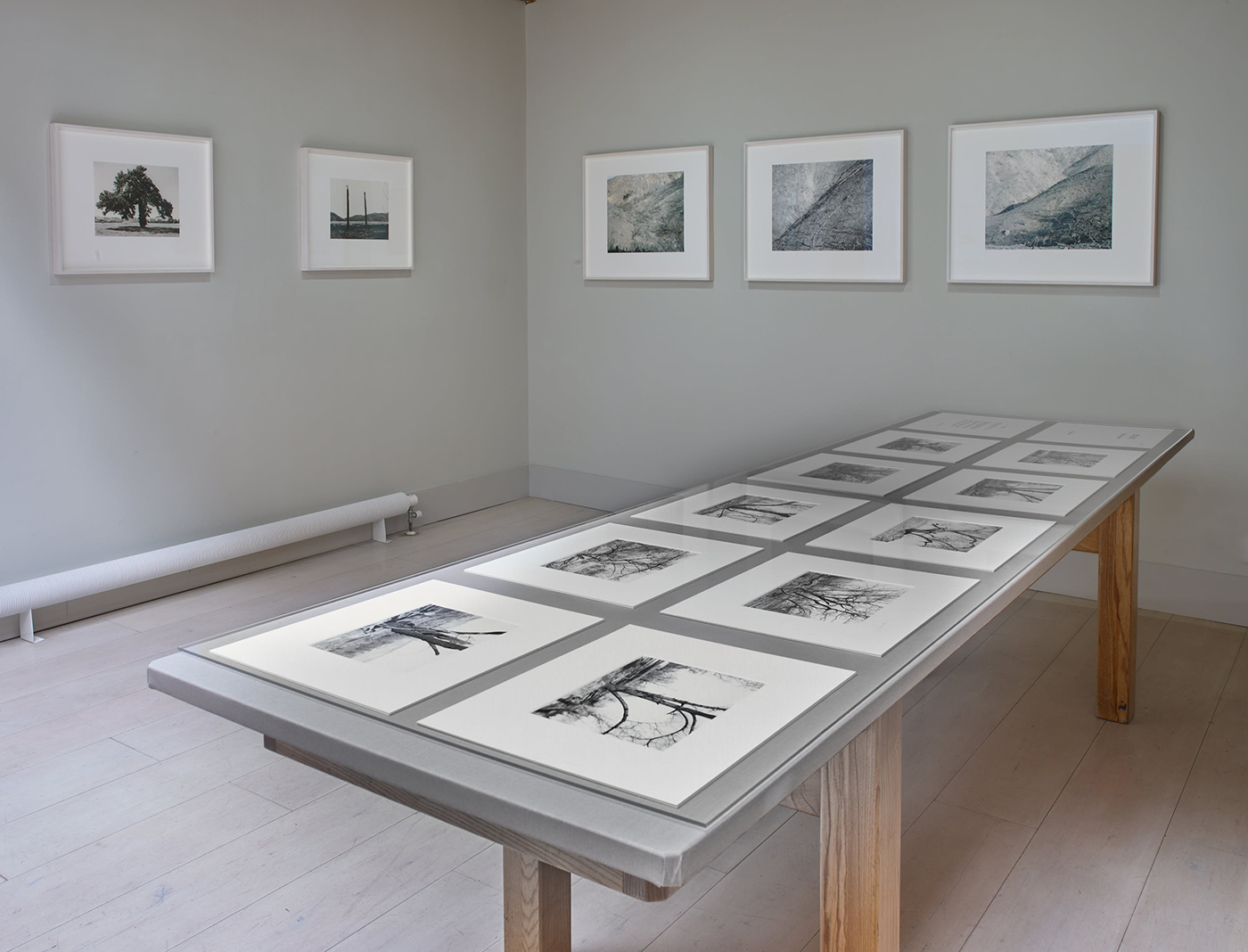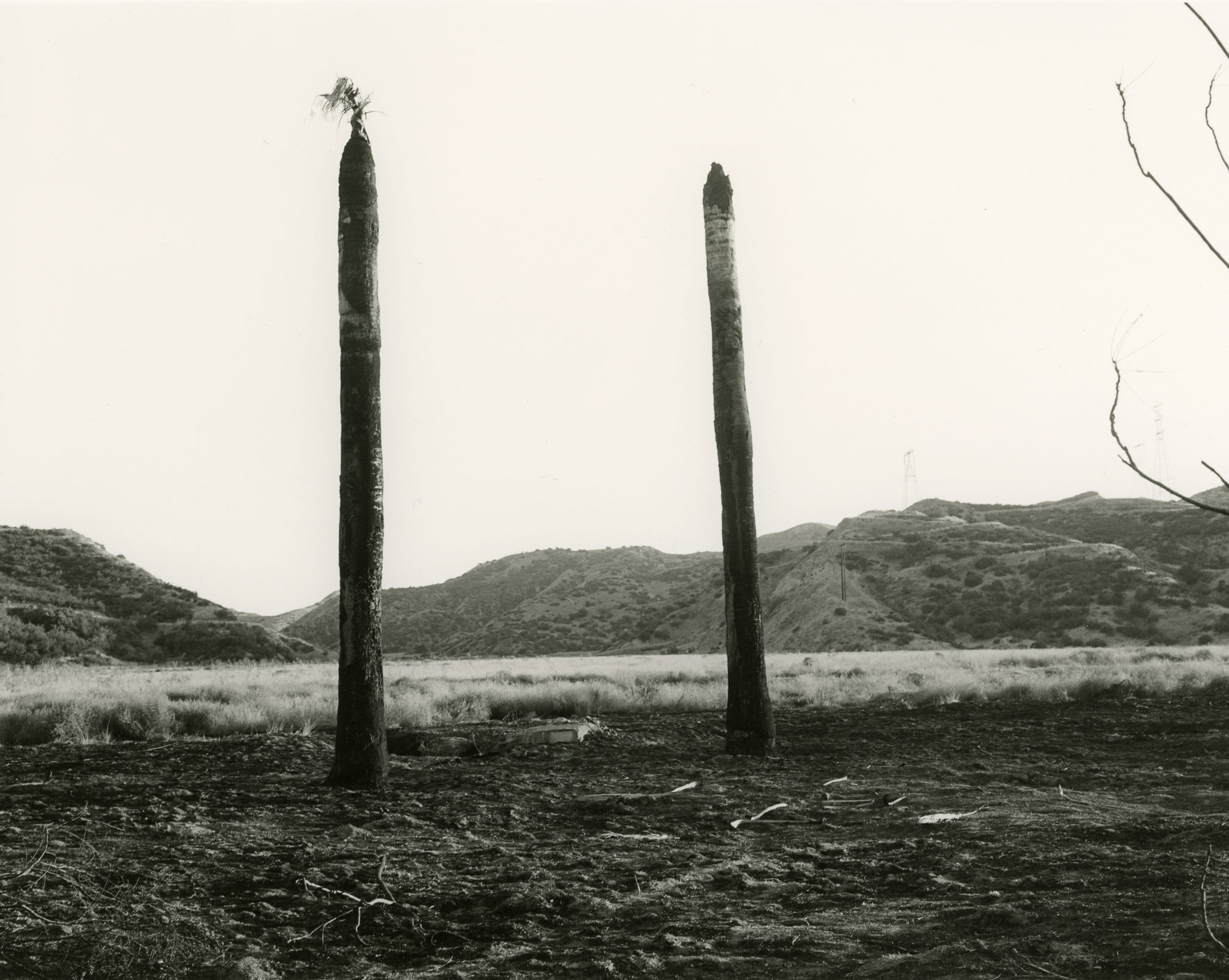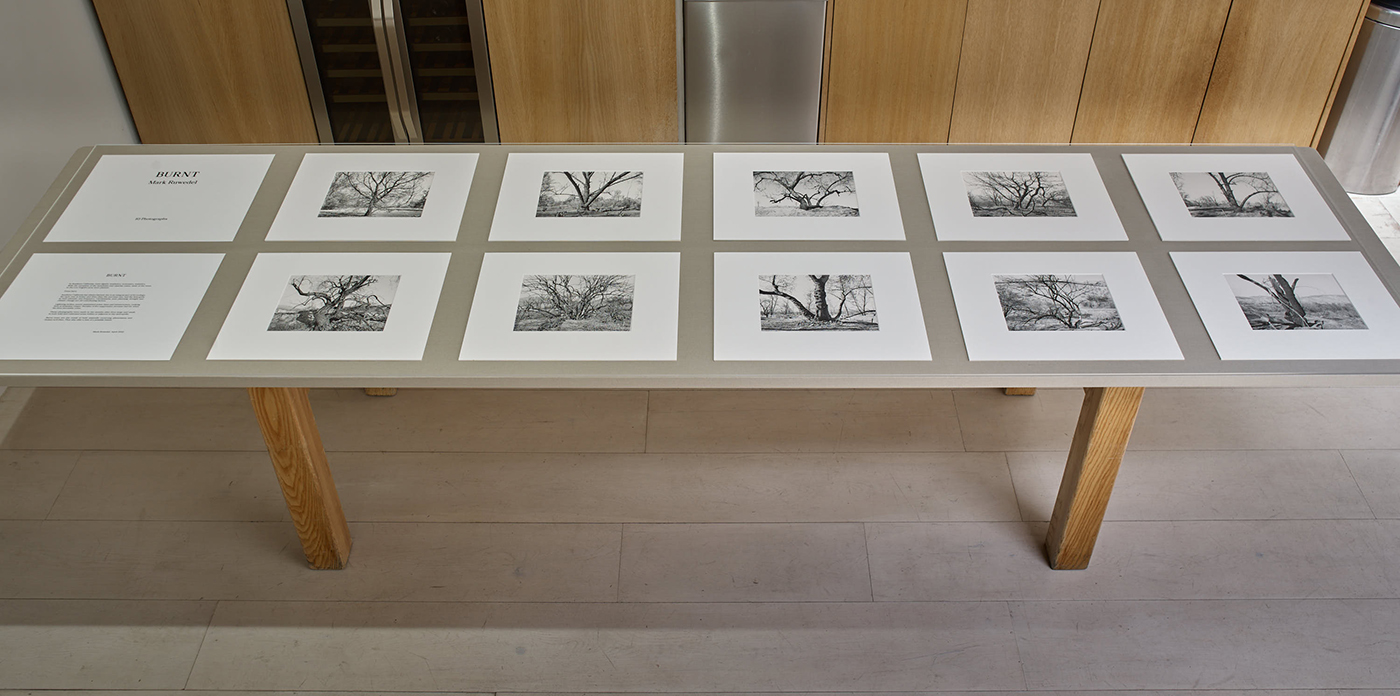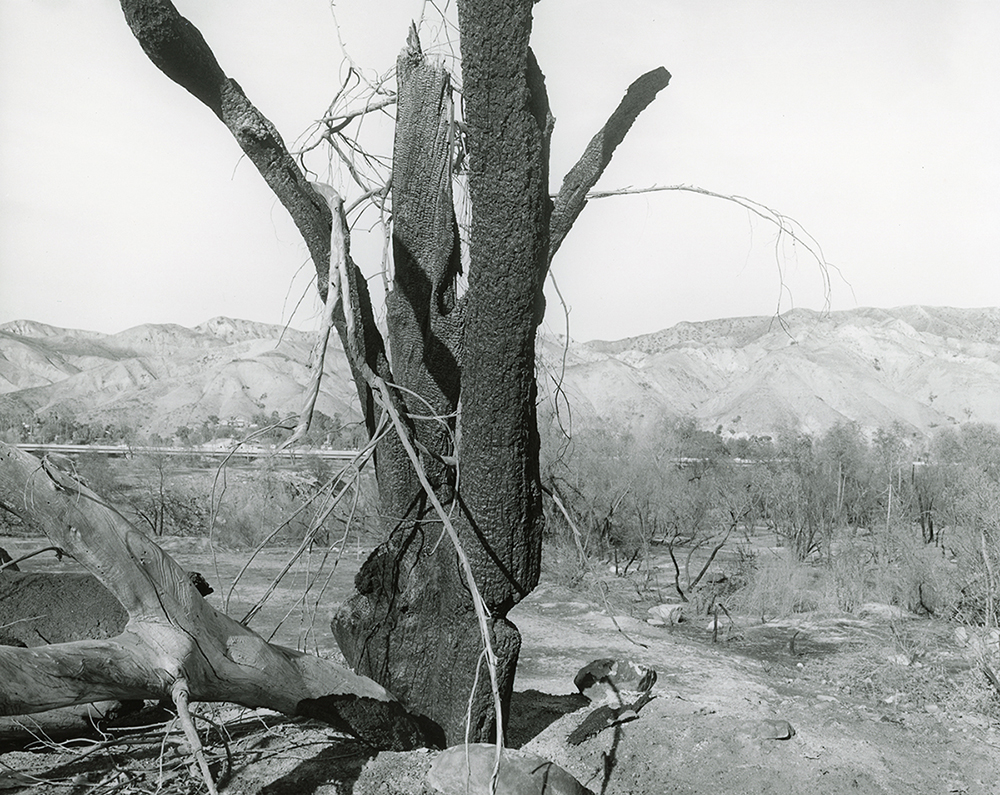 Mark Ruwedel: Inland–Haunted by the Desert
11 May–9 Jul 2022
'Scratch the surface a little and the desert shows through'.
Bertold Brecht (Journals)

Mark Ruwedel's third solo exhibition with the gallery develops on from his on-going project Los Angeles: Landscapes of Four Ecologies. For over three decades, Ruwedel has photographed American deserts and wild spaces that bear traces of human intervention.

In Ruwedel's Los Angeles series, he has identified and photographed four overlapping landscape 'systems': The Rivers, The Eastern Edge (transitioning from the basin to the desert), The Hills and Canyons, and The Western Edge (the coast). His work captures the dynamic landscapes of the greater LA metropolitan area, which is shaped by floods, fires, earthquakes and landslides. For his work depicting the effects of fire on the landscape, Ruwedel was nominated for the Prix Pictet in 2021.

In this exhibition, Ruwedel turns his attention to an area culturally known as the Inland Empire: a semi-arid zone between the Mediterranean climate of Southern California's coastal regions and the harsher weather of the deserts to the east.

Before European colonisation, Southern California was, to a great extent, tree-less. The three trees that characterise the region – eucalyptus, palm and citrus – are all imports. Ruwedel focuses on these non-native trees, which are gradually disappearing as human activity encroaches further on the landscape. With the edge lands of the city apparent, these imported trees mark a solitary presence and suggest past economies, histories and values.

Alongside colour and black and white photography, a newly produced portfolio of Ruwedel's photographs of burnt trees captures the artist's engagement with fire as a force in the landscape.

As Ruwedel has stated: 'Burnt trees are the result of both naturally recurring phenomena and human activities. They also offer a hint of a possible future.'

'Burnt' is the very first portfolio in the series '20x25' published by Imagebeeld Edition in Brussels.
---