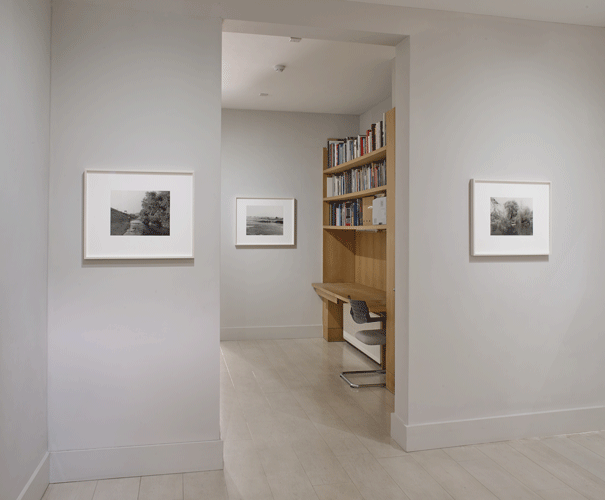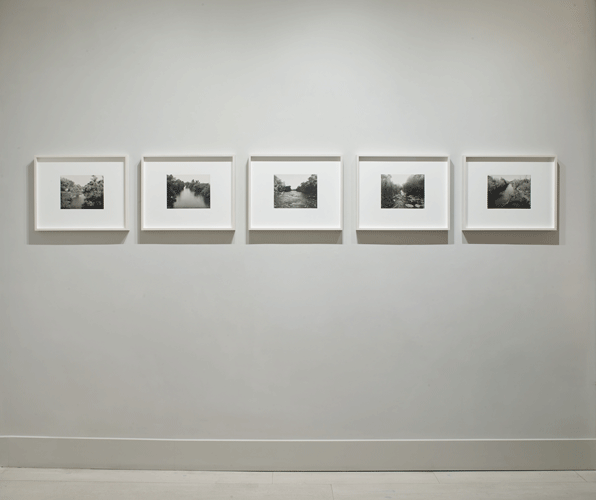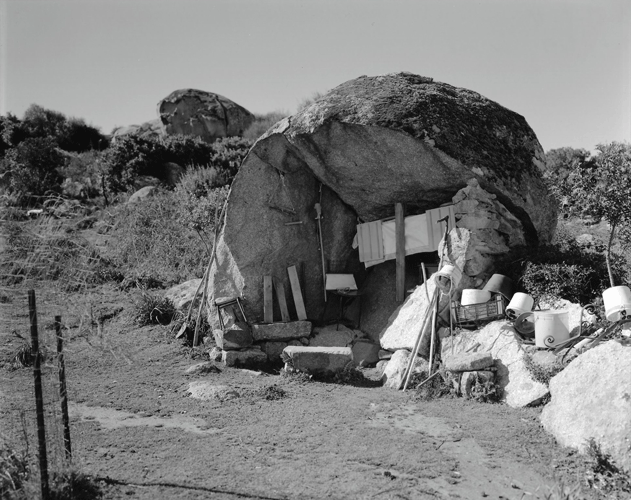 Mark Ruwedel / Cesare Fabbri

25 Apr—5 Jul 2019


This exhibition brings together photographic works by the American artist Mark Ruwedel and the Italian photographer Cesare Fabbri, alongside a newly commissioned essay by the writer and critic Brian Dillon.

Ruwedel's series of photographs, Los Angeles: Landscapes of Four Ecologies (2017-), documents the landscapes of the region. For over two decades, he has been photographing American deserts or the remains of abandoned railway lines in the western United States and Canada - epic places with evidence of human intervention. Cesare Fabbri's landscapes of Sardinia reveal the remains of ancient cultures amid geographical features, still relatively undisturbed by industrialisation.

Brian Dillon writes: In their subject matter and the manner of the images' making, the large-format photographs of Mark Ruwedel and Cesare Fabbri seem to hover between times. Both artists employ burdensome view cameras, and produce ravishingly detailed gelatin silver prints. Both depict landscapes – at times they might almost be treading the same territory – that recall the celebrated photographic artist-surveyors of the nineteenth century: Carleton Watkins, Timothy H. O'Sullivan, Maxime du Camp, Louis de Clercq. The scenes are sometimes interrupted by ruins, or by small human figures, as if inserted for scale. But these views are not picturesque or antiquarian; they attest to the presence of very modern forces, and hint at their malign effects.

Fabbri claims a lineage among the American landscape photographers of the nineteenth century. But, having trained in urban planning, he also points to a more recent influence: the colour photography of Guido Guidi and of the former surveyor Luigi Ghirri. Fabbri's black-and-white photographs of Sardinian landscape have both the sublimity of the pioneers and the measured critique of land use and its meanings that Ghirri pursued. Here are ruins both geological – a brutal promontory juts out of an eroded landscape of softer rock – and manmade: a vast cube of quarried stone has the aspect of a classical temple. An amputated menhir of concrete turns out to be a remnant from a 1950s irrigation scheme: as in Ruwedel's work, it is hard to tell modernity from ancient history, or the effects of natural processes from the depredations of technology or militarization.


---