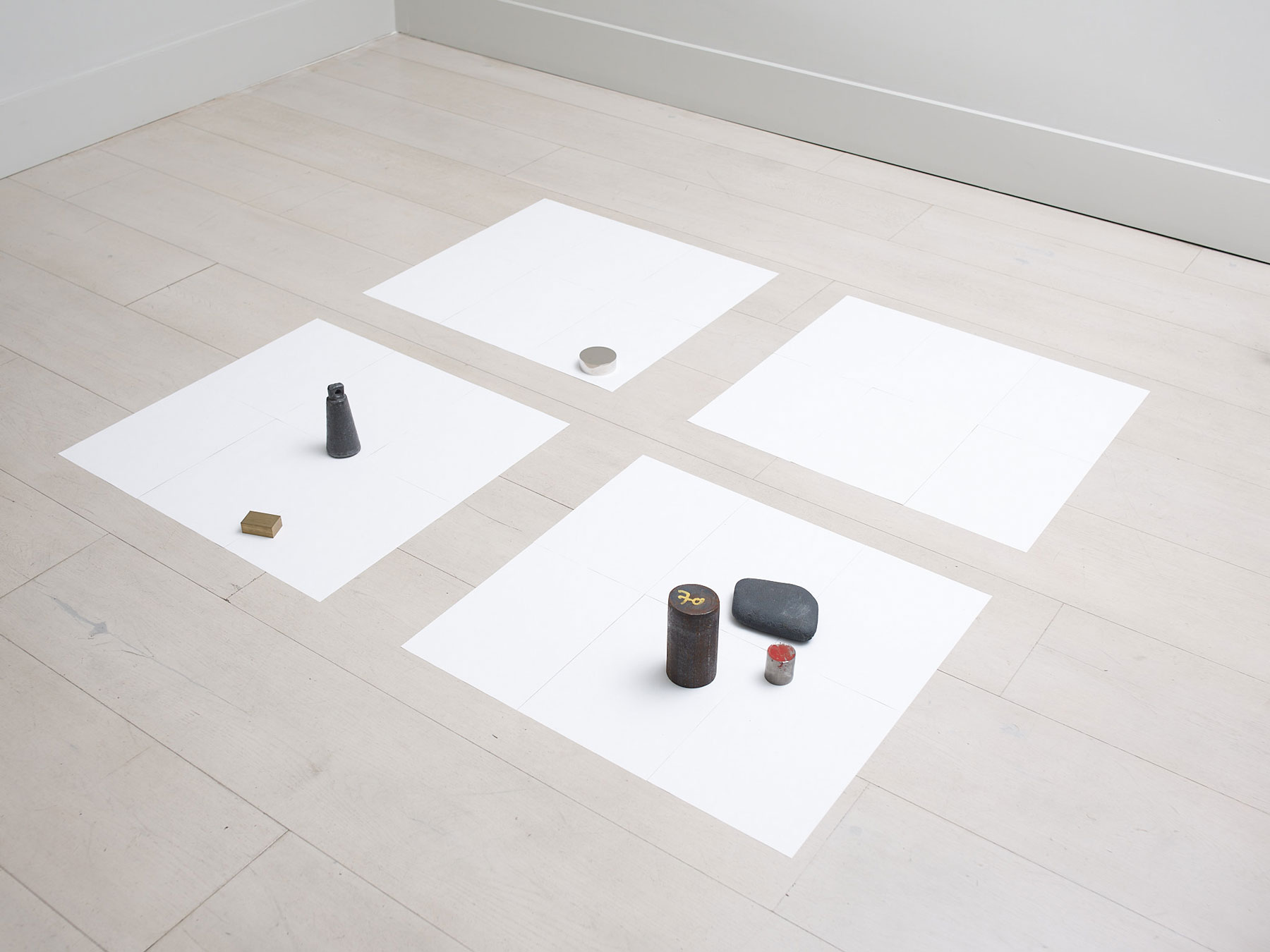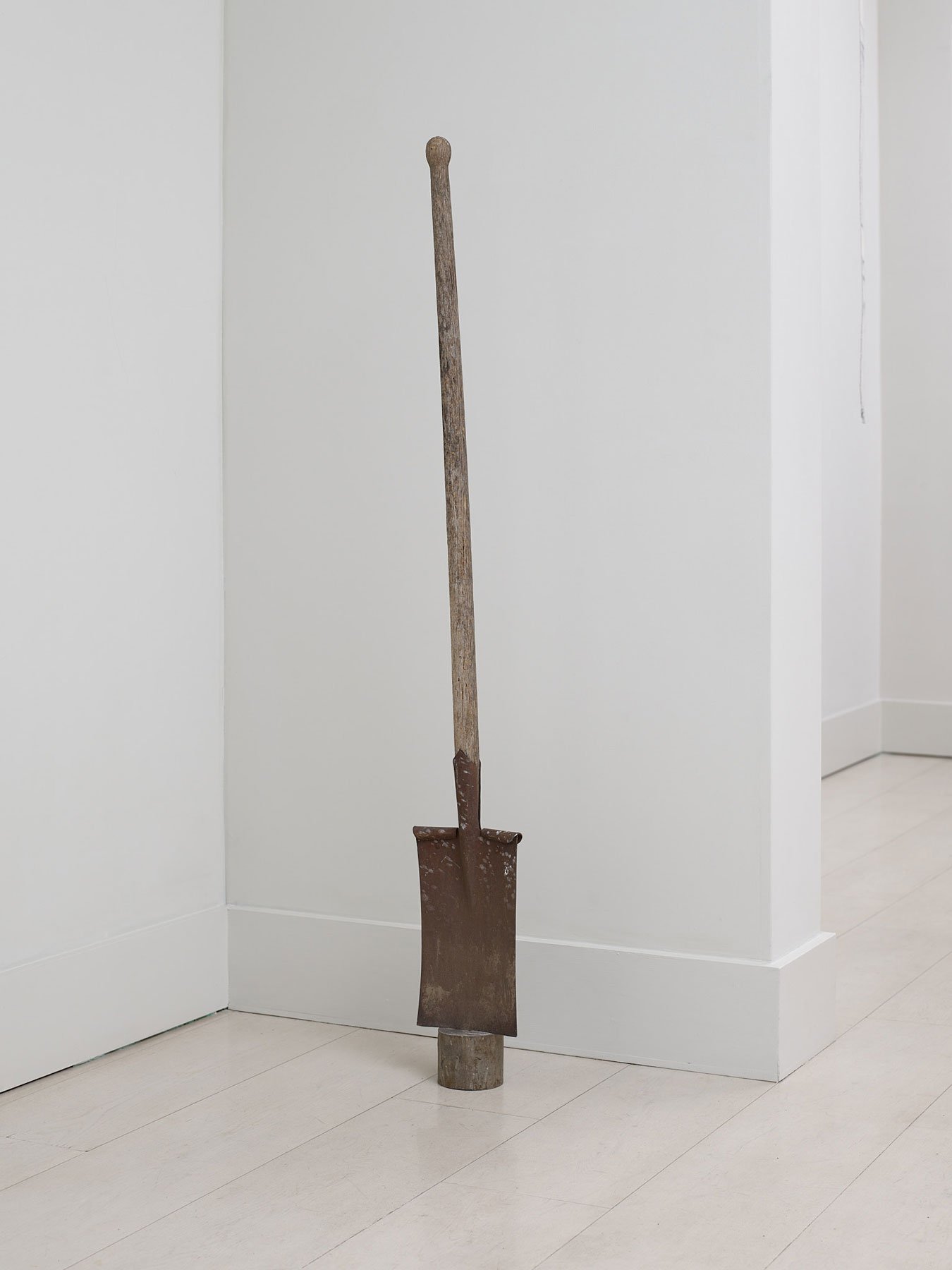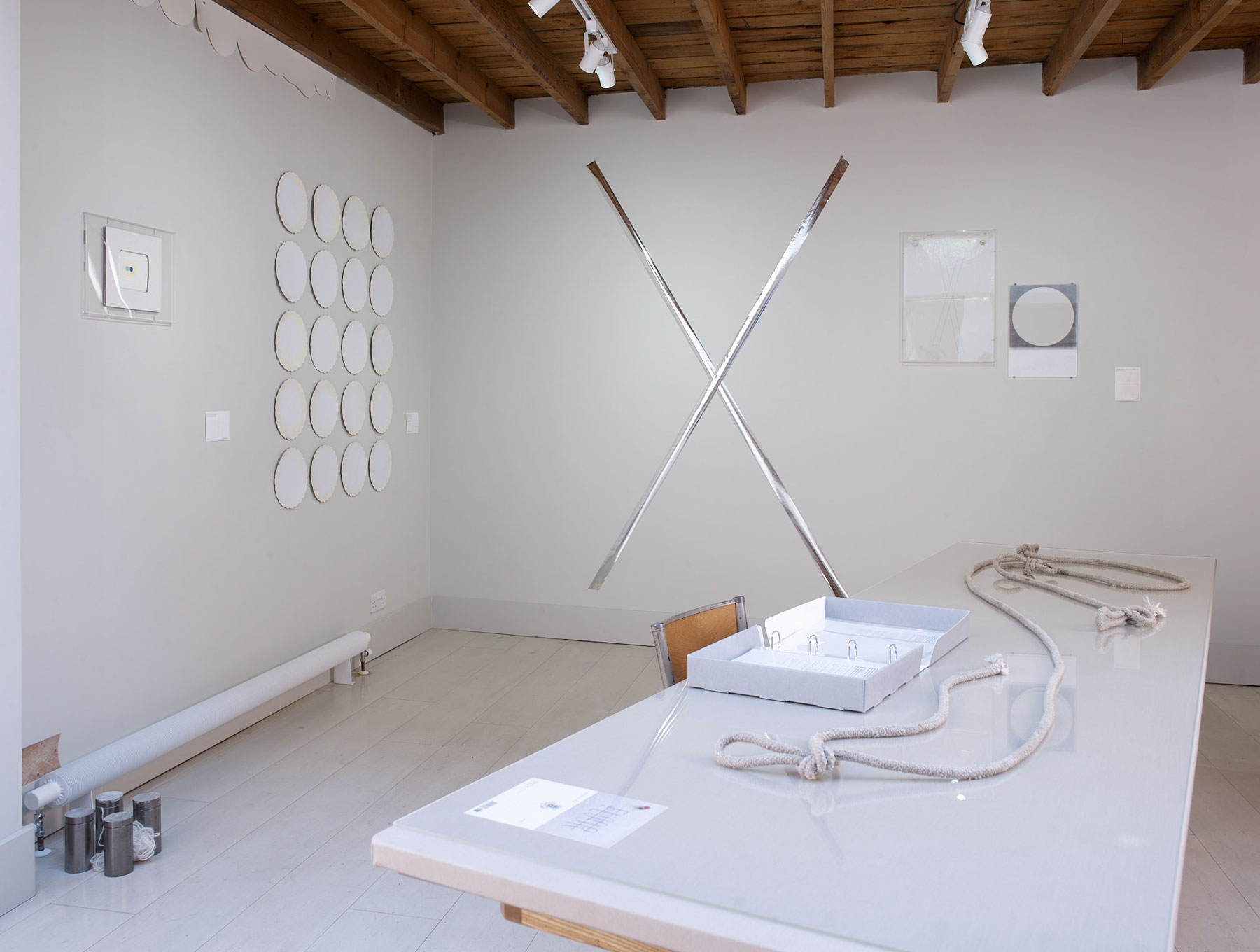 Joëlle Tuerlinckx: PLAN B–série b
29 Oct 2021–29 Jan 2022

Plan B – série b is Belgian artist first solo exhibition with the gallery. Tuerlinckx cites the conventions of how archive material is presented, while continually rearranging and rearticulating her work(s) into new forms and constellations.

The exhibition's title wryly refers both to a 'logical' method of classifying the thought of a work – infinite, rhizomatic, unfixed, and on going – and to plans and ideas being rethought and modified. The idea of a 'Plan B' speaks to our state of planetary emergency – of needing an alternative – as well as to spaces of invention and imagination.

As is characteristic of Tuerlinckx's work, the space and context of the gallery enters into her web of associations. Noticing the prominence of photography in Large Glass's exhibition programme, the artist's installation engages with photography both as an act of seeing and, through the endless Duchampian possibilities of image reproduction and replication, as a grey area between the original, idea, process, multiple and archive.

As part of her exhibition, Joëlle Tuerlinckx has created a series of 63 postcards. These postcards occupy a unique place within the artist's practice, as artworks in their own right, as photographic or scanned reproductions of 3-dimensional works, as copies, and as reprints from Tuerlinckx's continually evolving archive.

---