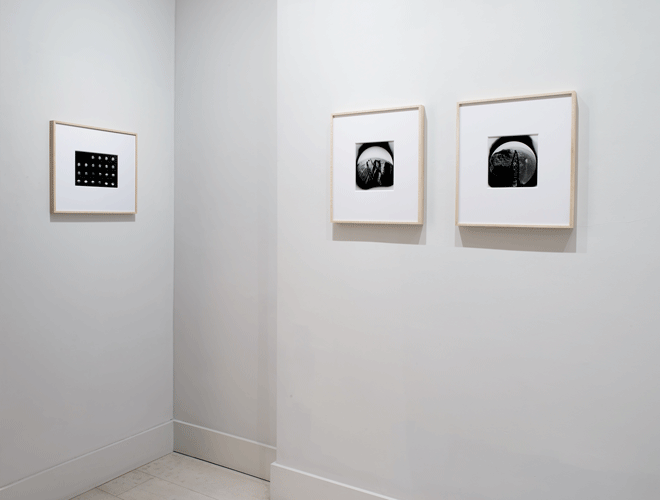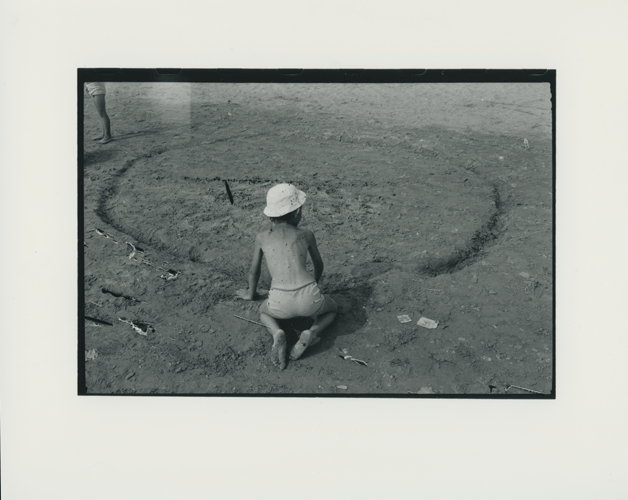 Guido Guidi: Moon Faces
7 Feb—17 Apr 2020


Moon Faces is a selection of photographs by the Italian photographer Guido Guidi made between 1968-1999, each of which draw on the artist's lifelong fascination with the moon. This is Guidi's fifth solo exhibition with the gallery.

In Guidi's work the moon is a presence that stretches and warps, or records itself again and again via long exposure, on a farmhouse wall or simply in a luminous football. Whether direct or reflected light, the moon and its symbolism is evident from his earliest works in 1968 when still a student in Venice.

'I remember that my mother put me to bed one evening; I could see the moon through the window. Before I fell asleep, she took care to move the wooden shutter so that the moonlight wasn't shining on my face, telling me that otherwise I'd have bad dreams. I don't know if this has anything to do with my subsequent work but it's reflected in the first photographs that I took which were distorted…

It's true that the moon can be a dangerous subject for photographers. I remember that Lewis Baltz once joked about the moon and landscapes photographed by Ansel Adams. But I was born in the countryside and had time to watch the moon on winter nights, on my way home from the parish youth club. It's part of my teenage memories, along with the war and other things. There wasn't much to watch then: the donkeys in the field, the trees, and the moon. I was in middle school and was starting to study. I remember talking to my astonished friends about the Earth, the moon and Einstein. I loved thinking about these celestial worlds. I think that's where my affinity with a certain kind of American photography, that of Robert Adams, Baltz, and others, comes from. And with their kind of printing, which I've always considered close to the celestial and the sidereal – a lunar world, as if seen from a space probe.'

Guido Guidi, interviewed by Antonello Frongia, in 'Lunario', Mack Books, January 2020.





---