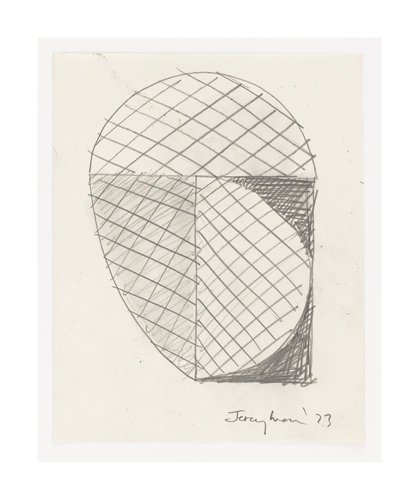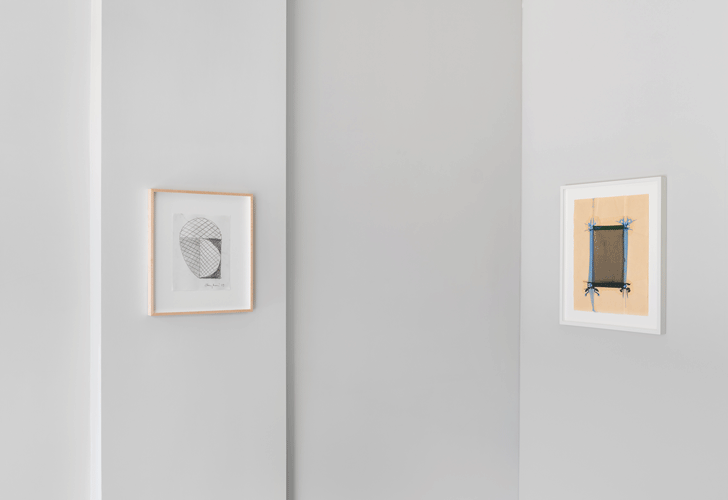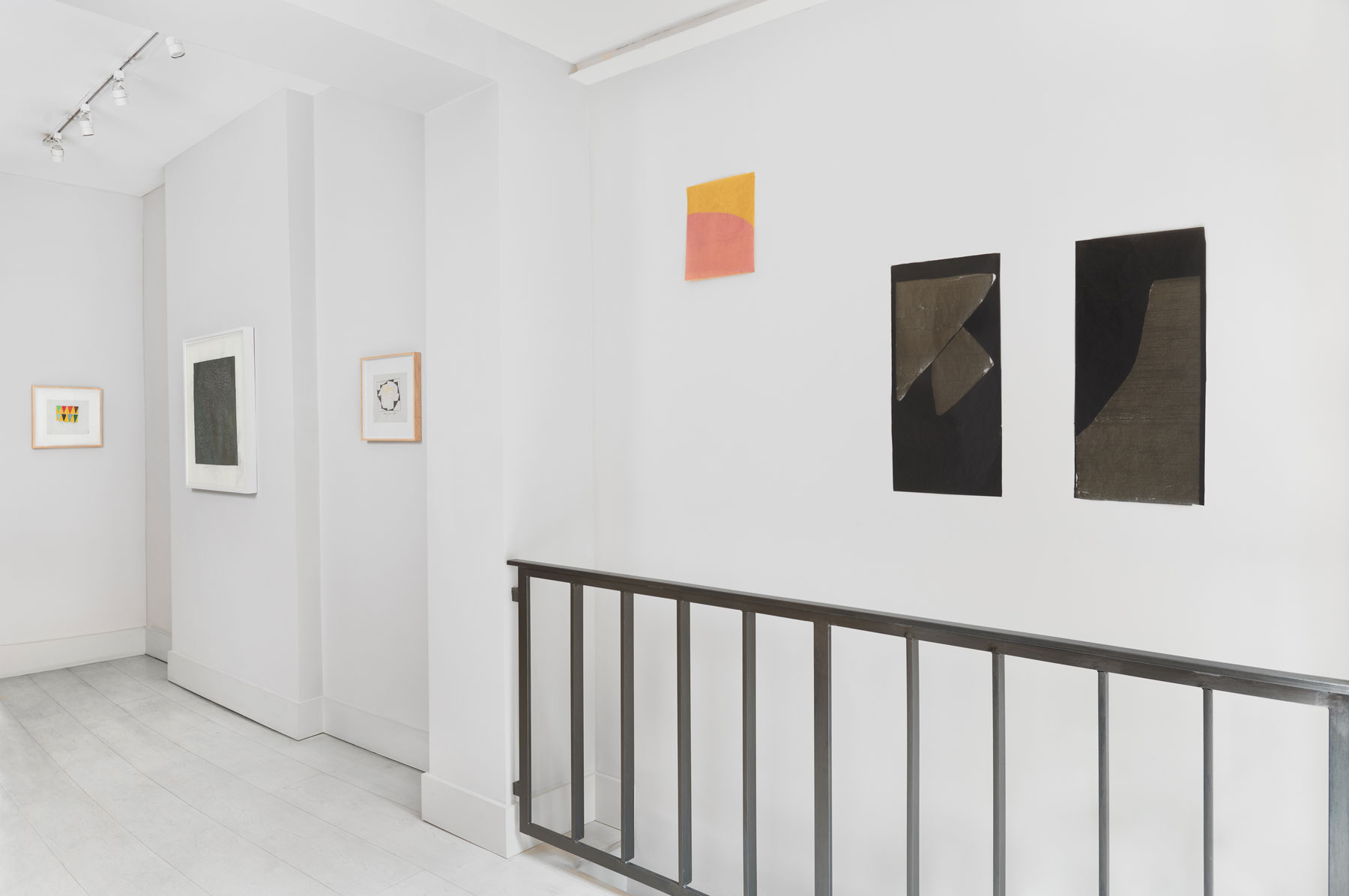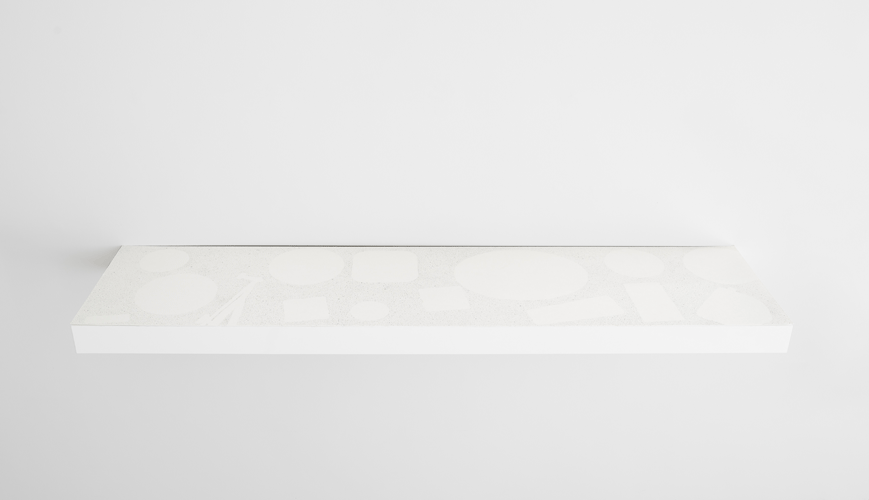 Five Easy Pieces
3 Mar—5 May 2017

Five Easy Pieces is an exhibition of abstract paintings and drawings by Susan Collis, Jeff McMillan, Jeremy Moon, Allyson Strafella and Alison Turnbull.

The title refers to the work of composer Igor Stravinsky, whose piece of the same name was composed one hundred years ago in 1917. Stravinsky's vision was to create a work of five distinct but interrelated parts, celebrating different cultures and influences. This exhibition similarly creates a world of interlinked yet discrete ideas.

Alison Turnbull's Old Street Dust (2016) is based on a photograph of a building façade in Old Street, London. Turnbull has noted where air pollution has blackened the stones exposed to the fumes. Her work presents an extraordinary metamorphosis: the building is transformed into a vision of light and shade, a dance of geometric shapes.

Jeff McMillan's Biblio (2016) takes the book as object, and places it at the core of his work. He dips the books in ink one at a time, with the cover creating the central panel of the paper. Surrounded by splashes of blue indian ink, the books make an arresting statement about meaning and value.

Susan Collis's And Tomorrow (2014) responds to Kazimir Malevich's Black Suprematic Square (1915). Collis travelled to Moscow to record the fractured, cracking surface of the painting. Her drawing creates a counterpoint to Malevich's cool geometric abstraction, capturing the processes of decay, change and transformation on the canvas in pencil.

Allyson Strafella's work uses a typewriter to create marks on carbon paper – red, green, blue, black and pink. The repeated marking by the typewriter creates different textures and strange shapes, leaving the paper tattered and delicate as it shifts in the breeze.

In Jeremy Moon's work, bright blocks of colour surprise and delight. Moon died in 1973, but his body of paintings and drawing hold an extraordinary power and vitality. A quintessential 1960s painter, his paintings nonetheless possess a timeless exuberance, wit and joy.
---